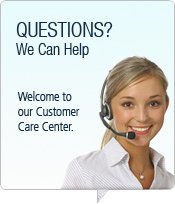 Customer Care 1-800-6-TTCKIT
"What bloggers are saying"

Carissa
Mommy Blogger"...after 3 years I was ready to give up, but on bottle two, the mira cle finally happened!"

Janelle
Mama Chocolate "...TTC Kit is a great solution to increase your fertility and help you get pregnant faster."

Lori
A Gnomes Mom "...it is a great deal, especially since I go through pregnancy tests like crazy."
"

Kim
Shop With Me Mama"...my friend is certainly happy with the results so far, in taking the ConceiveEasy"

Janel
A Mom's Take "...having the TTC Kit will definitely be helpful when we start trying again!"
ConceiveEasy® Success Stories

ConceiveEasy TTC Kit Praise:"My friend starting taking ConceiveEasy...she said her cycles started regulating AND she said she thinks she felt ovulation pains! She had more cervical mucus than she had in a LONG time, so she was happy!! Her and her hubby have been trying to conceive for almost 2.5 years. She is thrilled that things in her cycle are starting to make sense and that she is having symptoms of ovulation! This is her second month using ConceiveEasy, and she is super positive about this month!"

ConceiveEasy TTC Kit Praise:"My husband and I tried to conceive for almost two years before we were successful. I am all too familiar with that longing feeling of having a baby and not being able to get pregnant. Now with our second baby, he was a surprise but initially conception didn't come easy for us, which is why when I meet anyone, or if I know anyone who is trying to conceive with difficulty, I do my best to help and be supportive because I know its such a delicate issue and it can be heartbreaking."