How do you dress best post-partum, for your post baby body? It's been almost 8 weeks since I had my second child and every morning going to the closet, my chest of drawers, it can be a bit of a conundrum. Claim Your 20 Free Pregnancy Tests – Click Here!
For those of you who have not had a baby yet, it is a total myth that as we leave the hospital from having a baby, you're in those pre-pregnancy jeans. No, most women still look about 6-7 months pregnant even though they already have the baby. No fair, I know. The weight comes off really fast for some people, not so much for others. But for almost everyone, it's going to be a process.
And there's going to be a period of time when your maternity clothes are too loose, too baggy or you're just so sick of wearing them and you want to burn them and you would rather do almost anything than to wear them, anymore, but your pre pregnancy clothes still do not fit. So, what do you do. Well, I have some tips for you today.

Get to know your local thrift stores
My number 1 tip: thrift stores are your friend. I'm a thrift store shopper anyway but even if you aren't, I'm telling you it's the way to go-because it's painful to think about investing in an in-between wardrobe. Who wants to do that? Who wants to spend a significant amount of money?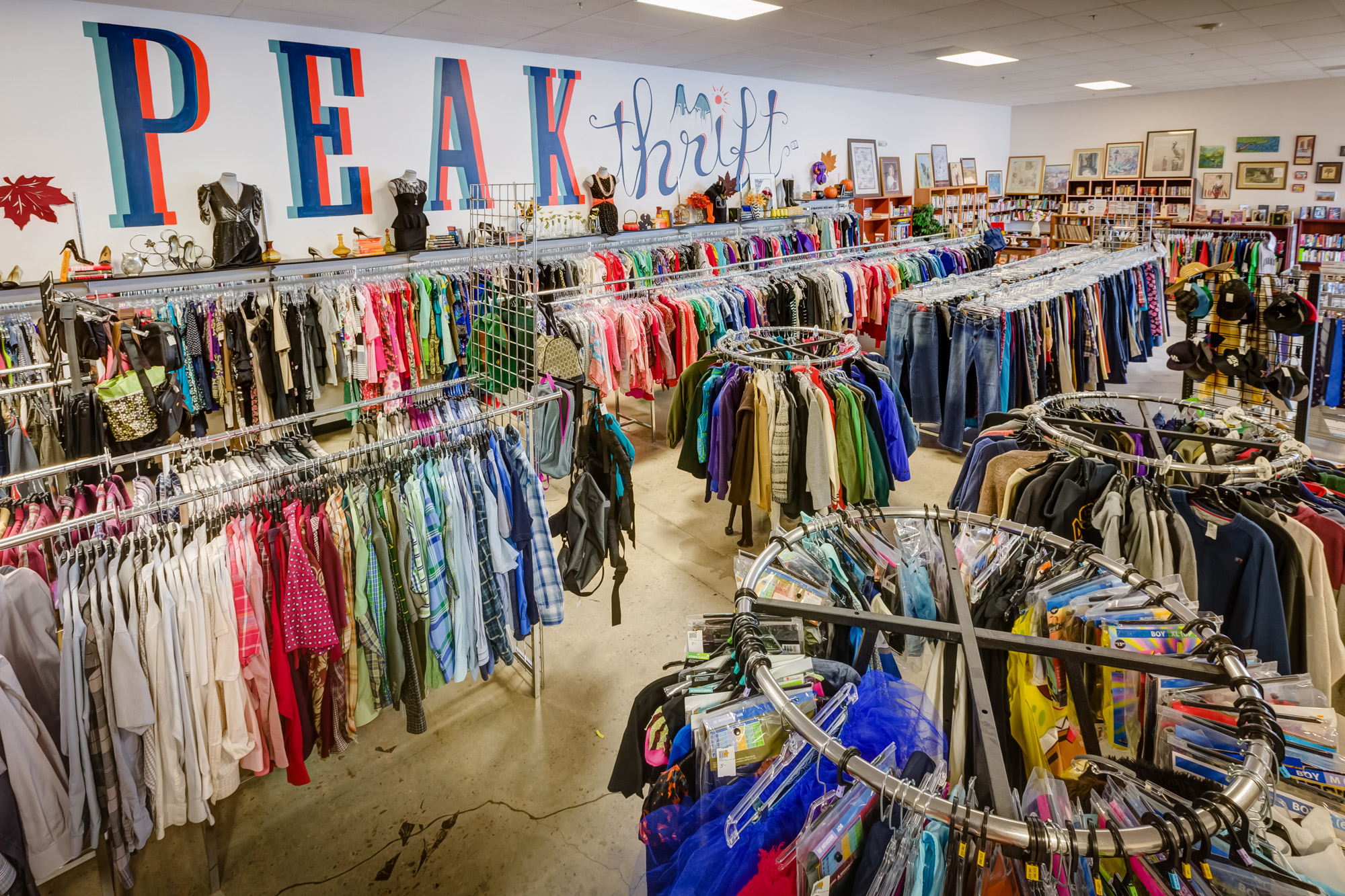 A few weeks back I went to my favorite thrift store in town, I spent $20. And I have 2 pair of pants that fit me now, yay! And 4 tops that fit me now. In fact, the top I'm wearing now, $4 at the thrift store. The pants I'm wearing now, they were more of a splurge-they were $5. But, they fit me, I have something to wear. It's a wonderful thing. So please, be sure to check that out, that's the way that you can spend just a little bit of money and really make it stretch while your body is sort of figuring out what it's doing and changing.

Dry-clean only – no way!
My number 2 tip is you need to put away anything that's dry clean only. Whether you're breastfeeding or not, if you have a baby, they will spit up all over you-sometimes multiple times a day. So, you need to look for things that are easy to wash, all of your silks and beautiful dry clean only pieces-set them aside for a little while.

Balance, balance, balance
My third tip is to make sure that you balance whatever you're wearing. In my opinion, for those of us with these baby bellies that we still have-a looser top, is much more flattering. That doesn't mean that you need to wear something that's horribly baggy. But just something just a little more loose, like an empire waist.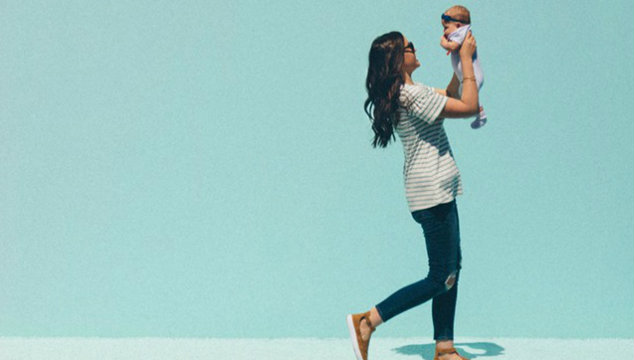 Do not pair that with super loose pants. That just looks terrible and you're going to look bigger than you are, so you want a looser top, and a more fitted pants or more fitted jean, or more fitted, even like leggings if you have leggings. Embrace that trend. It works for you if you have a little belly.

Accessorize baby!
The next thing I want to recommend is to accessorize. Have something bold and chunky and fun going on with your outfit. It sure helps to dress it up particularly if it's plain, and it makes you feel better and it makes your outfit look more fit together.

Keep the belly bands and use them!
Another tip that I have is-oh, this is really a big one. Please, make use of those belly bands. Those are things that you buy and use during pregnancy, don't put them away. Even if you're sick of all your other maternity clothes, they're your friends. Particularly if you're wanting to wear something more fitted pants, maybe they look nice on your legs and on your booty, but they're not looking so good around the waist.
View this post on Instagram
Well, that's when you wear that belly band, and that you don't have to zip those pants. Please! And they'll still look fine. I'm definitely still using it, I'm not sure how much longer I'll still be using it. Maybe for longer than, it's reasonable, but that's okay. Because now that I'm discovering it, I don't know if I'll ever want to stop using those.

Don't give up on your heels yet
My last tip is, for your shoes. Now, before I had my kids, I was a high heel girl all the time, because I'm only 5 foot 1. Well, this is just not the season of my life anymore. Flats are super comfortable. And I will admit they still dominate my shoe wardrobe. But, when it comes to dressing and looking your best post baby, don't be afraid to try a little bit of a heel. These are some shoes that I had that just have a little bit of a heel on them. Also a thrift store find incidentally. They just help elongate your legs. Which that helps you look a little bit leaner.
So, those are my top tips for dressing after you have a baby, I hope that helps.


ConceiveEasy® TTC Kit™ is the most complete fertility system available over the counter. Clinically proven to dramatically increase your chances of conception and help you get pregnant fast from the very first use. And now for a limited time, Try a FREE starter pack today & receive 20 FREE pregnancy tests and a FREE Digital BBT Thermometer!